Genius Brands Announces the June 16 Premiere of the Stan Lee Documentary on Disney+
Documentary Receives Top Reviews from Film Critics at Variety, The Wrap and More

Release Continues the 100th Anniversary Celebration of Legendary Stan Lee This Year, and Coming Rollout of New Superheroes of 'STAN LEE UNIVERSE'
BEVERLY HILLS, Calif., June 15, 2023 (GLOBE NEWSWIRE) -- Genius Brands International (NASDAQ:GNUS), rebranding June 26th to Kartoon Studios (NYSE AMERICAN: TOON), the controlling partner of 'Stan Lee Universe, LLC' which owns all rights to the name, voice, likeness, signature, and licensing of Stan Lee and select post-Marvel Stan Lee created IP, celebrates the coming June 16th release of the Stan Lee documentary on Disney+, on the heels of a critically acclaimed premiere at Tribeca Festival.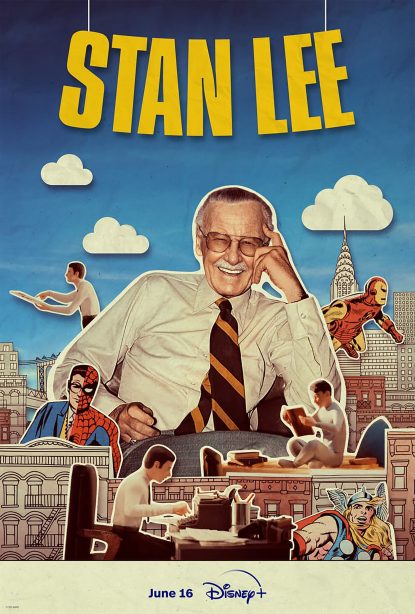 Receiving top reviews from leading film critics and the coveted 100% rating on Rotten Tomatoes, "Stan Lee" marks Marvel's first original documentary and traces his life from his upbringing in New York as Stanley Lieber to the rise of Marvel Comics, revealing the story of Stan Lee's life, career, and legacy having created some of the most successful characters of our time, using his own words and personal archival material. A link to the trailer is available at: https://vimeo.com/user131041961/stanlee
The documentary is directed by David Gelb; produced by David Gelb, Jason Sterman, and Brian McGinn; and executive produced by Genius Brands' (Kartoon Studios) CEO, Andy Heyward and POW Entertainment's Gill Champion.
"The licensing of STAN LEE to Marvel for this film for Disney+ has been part of our carefully curated strategy to launch the Stan Lee Universe brand with the most important entertainment partners in the world," said Genius Brands' (Kartoon Studios) Andy Heyward. "We are laying the foundation for a new generation of timeless and enduring superheroes created by Stan, the same man who created (and/or co-created) Spiderman, Iron Man, Incredible Hulk, Black Panther, Guardians of the Galaxy, X Men, Ant Man, Thor, Captain America, Fantastic Four, and others to be brought to the marketplace."
As previously announced, Genius Brands (Kartoon Studios) signed a 20-year deal with Marvel Studios to license "Stan Lee" for use in future feature films, television productions, and Disney theme parks and experiences.
Heyward continued: "As the stewards of the Stan Lee brand and legacy, we are incredibly honored that his life and tremendous success and contributions made to pop culture are being celebrated in this new documentary, launching tomorrow on Disney+. He was an icon who respected his fans with unwavering loyalty, and we look forward to continuing to celebrate his 100th birthday year with new characters under Stan Lee Universe, as well as centennial-themed collectible Stan Lee merchandise, to be rolled out this year."
In a further celebration of Stan Lee's life and accomplishments, an animated Stan Lee will ring the opening bell at the New York Stock Exchange on June 26, 2023, as Genius Brands becomes KARTOON STUDIOS and commences trading under the ticker symbol 'TOON' on the NYSE American.
About Genius Brands International
Genius Brands International, Inc. (Nasdaq: GNUS) is a leading global children's media company developing, producing, marketing and licensing branded children's entertainment properties and consumer products for media and retail distribution. On June 26th, 2023, the company will become Kartoon Studios, cease trading on the Nasdaq stock exchange and begin trading on New York Stock Exchange (NYSE AMERICAN: TOON).
The Company's IP portfolio of family-friendly content features the Stan Lee brand, Stan Lee's Superhero Kindergarten, starring Arnold Schwarzenegger, on Kartoon Channel!; Shaq's Garage, starring Shaquille O'Neal, recently launched on Pluto TV; Rainbow Rangers on Kartoon Channel! and Netflix; Llama Llama, starring Jennifer Garner, on Netflix and more.  In 2022, Genius Brands acquired Canada's WOW! Unlimited Media (TSX-V: WOW), which includes 2,500 channels under Frederator Networks, and has also made a strategic investment becoming the largest shareholder in Germany's Your Family Entertainment AG (FRA:RTV), one of Europe's largest distributors and broadcasters of high-quality programs for children and families.
Genius Networks consists of Kartoon Channel!, Frederator Network and Ameba. Kartoon Channel! is a globally distributed entertainment platform with penetration in a vast majority of the U.S. television market and international expansion with launches in key markets around the world. Kartoon Channel! is available across multiple platforms, including iOS, Android Mobile, Web, Amazon Prime Video, Apple TV, Amazon Fire, Roku, Pluto TV, Comcast, Cox, Dish, Sling TV, Android TV, Tubi, Xumo, Samsung and LG Smart TVs. Frederator Network owns and operates the largest global animation network on YouTube, with channels featuring over 2000 exclusive creators and influencers, garnering on average over a billion views every month. Ameba is a children's video streaming service full of active, engaging and intelligent programming.
For additional information, please visit www.gnusbrands.com
Forward Looking Statements: Certain statements in this press release constitute "forward-looking statements" within the meaning of the federal securities laws. Words such as "may," "might," "will," "should," "believe," "expect," "anticipate," "estimate," "continue," "predict," "forecast," "project," "plan," "intend" or similar expressions, or statements regarding intent, belief, or current expectations, are forward-looking statements. While the Company believes these forward-looking statements are reasonable, undue reliance should not be placed on any such forward-looking statements, which are based on information available to us on the date of this release. These forward looking statements are based upon current estimates and assumptions and are subject to various risks and uncertainties, including without limitation, our ability to generate revenue or achieve profitability; our ability to obtain additional financing on acceptable terms, if at all; the potential issuance of a significant number of shares, which will dilute our equity holders; fluctuations in the results of our operations from period to period; general economic and financial conditions; our ability to anticipate changes in popular culture, media and movies, fashion and technology; competitive pressure from other distributors of content and within the retail market; our reliance on and relationships with third-party production and animation studios; our ability to market and advertise our products; our reliance on third-parties to promote our products; our ability to keep pace with technological advances; our ability to protect our intellectual property and those other risk factors set forth in the "Risk Factors" section of the Company's most recent Annual Report on Form 10-K and in the Company's subsequent filings with the Securities and Exchange Commission (the "SEC"). Thus, actual results could be materially different. The Company expressly disclaims any obligation to update or alter statements whether as a result of new information, future events or otherwise, except as required by law.
MEDIA CONTACT:
pr@gnusbrands.com
INVESTOR RELATIONS CONTACT:
ir@gnusbrands.com
A photo accompanying this announcement is available at https://www.globenewswire.com/NewsRoom/AttachmentNg/1201a3e8-d59d-4027-a1e8-1ccdd016b956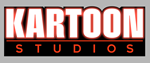 Source: Genius Brands International, Inc.

Released June 15, 2023