Kartoon Studios Announces the World Premiere Of "Excelsior! The Life and Legacy of Stan Lee" Exhibition
The 8-Month Exclusive Exhibit Opens July 18 in Advance of San Diego Comic-Con at the Comic-Con Museum in Historic Balboa Park

The Exhibit Features Never-Before-Seen Creations from the Life of the Iconic Stan Lee and Co-Creators Jack Kirby, Steve Ditko & More
BEVERLY HILLS, Calif., June 27, 2023 (GLOBE NEWSWIRE) -- In a further tribute to the legendary Stan Lee as part of his 100th birthday celebration year, Kartoon Studios (NYSE AMERICAN: TOON), the controlling partner of "Stan Lee Universe, LLC", will debut a first-ever exhibit, "Excelsior! The Life and Legacy of Stan Lee," on Tuesday, July 18th, at the Comic-Con Museum, a division of the San Diego Comic Convention, located in San Diego's historic Balboa Park.
In advance of the annual San Diego Comic-Con (July 20 – 23), where Stan Lee appeared numerous times over the course of his 78-year career to delight his legions of fans, the new exhibit, which runs for eight months as part of the Comic-Con Museum, will feature never-before-seen items donated by auction houses and private collectors, including Heritage Auctions, DC Comics, Metropolis Comics, Gary Stiffelman, Dr. Michael Vassallo, Michael E. Uslan, Rob Prior, Danny Fingeroff, Benjamin LeClear, Mark Yturralde, Mark Ditko, Patrick Ditko, and Funko.     
Curated by Michael Uslan, Originator and Executive Producer of the Batman movie franchise, and David Uslan, both consultants to Kartoon Studios' "Stan Lee Universe," and the Comic-Con Museum, the exhibit will be highlighted by a series of paintings of Stan Lee from the renowned ambidextrous painter, Rob Prior. Additionally, the entire first section of the exhibit is devoted entirely to Stan Lee's co-creators of the Marvel Universe, Jack Kirby and Steve Ditko and other amazing co-creators. The comic books on display begin in 1941 and follow the history of Stan Lee at Marvel Comics. Incredibly rare and historic pieces of original art from the 'Golden Age' includes the earliest art known to still exist that features Stan's comic book writing, plus a rare copy of Captain America #3, 1942, which includes his first use of the pen name "Stan Lee." The many comic books to be featured across the walls and in display cases include the first issues and first appearances of what would soon constitute "The Marvel Universe."
From what Stan Lee dubbed "The Marvel Age of Comics," the exhibit will also showcase a few of the rarest pieces of original artwork focusing on the co-creators of the Marvel Universe: Jack Kirby, Steve Ditko, Don Heck, Gene Colan, Johnny Romita, John Buscema, Marie Severin, Jim Steranko, and others. Never before seen paintings by the legendary Greg Hildebrandt, who painted the first Star Wars movie poster and the 1970s Lord of the Rings artwork that influenced the look of the films, will be on display.
Additionally, courtesy of DC Comics, there will be a display of comic books and original art from the historic time Stan Lee met with his chief competitor, DC Comics, where he re-imagined Batman, Superman, Wonder Woman, Flash and many others the way he would have created them at Marvel.
Lastly, "Excelsior! The Life and Legacy of Stan Lee," will also feature one of the final creations of Stan Lee, never before seen by the public.
Andy Heyward, Kartoon Studios' Chairman & CEO, said: "It has been our privilege to manage the rights of the Stan Lee brand and to ensure that we honor the legacy of one of the most creative forces of our generation, as we grow it into an ongoing robust business. As we celebrate what would have been Stan's 100th birthday year, we are grateful to have the Comic-Con Museum and the talents of Michael Uslan and David Uslan to curate this unprecedented exhibit and to continue to develop initiatives that pay tribute to the man responsible for creating some of the most memorable and successful characters and stories of all time!"
"We are incredibly honored and proud to work with the Comic-Con Museum to pay tribute to our ultimate hero with this one-of-a-kind exhibit devoted to the man who was the co-creator of the pantheon of Marvel super-heroes, and considered to be the PT Barnum of the comic book industry, as well as featuring some of the most talented people to ever work in the comic book industry!," Michael Uslan and David Uslan jointly stated. "We are tremendously appreciative of the generosity of those who donated to make this a spectacular experience for Stan's many fans. We truly believe he would have declared this exhibit to be "Amazing! Fantastic! Incredible! Uncanny!"
The Comic-Con Museum is open Tuesday – through Sunday from 10 a.m. to 5 p.m., plus July 24, 2023 following the Comic-Con Convention, with the last entry at 4 p.m. Admission (adults ages 18+) is $25; children (ages 6-12) are $12; seniors (65+), students (13-17) and military are $18. Children five years of age and below are free. Tickets can be purchased in advance at comic-conmuseum.org or at the door.
NOTE TO EDITORS:
Kartoon Studios, through a joint venture with POW! Entertainment, owns and manages the global rights to the legendary Stan Lee's name, physical likeness, voice, signature, and IP, called Stan Lee Universe, which includes the Stan Lee Celebrity brand, as well as new content to be created from Stan Lee's portfolio of approximately 150 un-mined ideas and character creations in his post-Marvel career, along with consumer products programs to be developed for these new projects.
About Stan Lee
Stan Lee is one of the most prolific and legendary comic creators of all time. As Marvel's editor-in-chief, Stan "The Man" Lee helped build a universe of interlocking continuity, one where fans felt as if they could turn a street corner and run into a super hero from Spider-Man to the Fantastic Four, Thor, Iron Man, the Hulk, the X-Men, and more. Stan went on to become Marvel's editorial director and publisher in 1972, and was eventually named chairman emeritus.
Stan also appeared in some of the most popular films of all time. His well-known cameos in Marvel films began in the 1989 telefilm The Trial of the Incredible Hulk. After the release of X-Men in 2000, he appeared in nearly every Marvel film and television project until his passing in 2018.
Among Stan's many awards is the National Medal of Arts, awarded by President Bush in 2008, and the Disney Legends Award, received in 2017. He was also inducted into the comic industry's Will Eisner Award Hall of Fame and Jack Kirby Hall of Fame.
About Comic-Con Museum
Comic-Con Museum is a division of San Diego Comic Convention (SDCC) a California Nonprofit Public Benefit Corporation organized for charitable purposes and dedicated to creating the general public's awareness of and appreciation for comics and related popular art forms, including participation in and support of public presentations, conventions, exhibits, museums and other public outreach activities which celebrate the historic and ongoing contribution of comics to art and culture. In addition to its San Diego convention each summer Comic-Con (the premier comics convention of its kind in the world), SDCC organizes the Anaheim-based WonderCon each spring, and the SAM: Storytelling Across Media symposium in the fall. On the web: comic-conmuseum.org, Facebook.com/ComicConMuseum, and follow us on Twitter (@ComicConMuseum), Instagram (@comicconmuseum) and TikTok (@comicconmuseum).
About Kartoon Studios
Kartoon Studios (NYSE AMERICAN: TOON) is a global end-to-end creator, producer, distributor, marketer, and licensor of entertainment brands. The Company's IP portfolio includes original animated content, including the Stan Lee brand, Stan Lee's Superhero Kindergarten, starring Arnold Schwarzenegger, on Kartoon Channel!; Shaq's Garage, starring Shaquille O'Neal, on Pluto TV; Rainbow Rangers on Kartoon Channel! and Netflix; the Netflix Original, Llama Llama, starring Jennifer Garner, and more.  
In 2022, Kartoon Studios acquired Canada's WOW! Unlimited Media and made a strategic investment becoming the largest shareholder in Germany's Your Family Entertainment AG (FRA:RTV), one of Europe's leading distributors and broadcasters of high-quality programs for children and families.
Toon Media Group, the company's wholly-owned digital distribution network, consists of Kartoon Channel!, Kartoon Channel! Worldwide, Frederator Network, and Ameba. Kartoon Channel! is a globally distributed entertainment platform with full penetration of the U.S. television market and international expansion underway with launches in key markets around the world. Kartoon Channel! and Ameba are available across multiple platforms, including iOS, Android Mobile, Web, Amazon Prime Video, Apple TV, Amazon Fire, Roku, Pluto TV, Comcast, Cox, Dish, Sling TV, Android TV, Tubi, Xumo, Samsung and LG Smart TVs. Frederator Network owns and operates the largest global animation network on YouTube, with channels featuring over 2000 exclusive creators and influencers, garnering on average over a billion views every month.
For additional information, please visit www.kartoonstudios.com
Forward-Looking Statements: Certain statements in this press release constitute "forward-looking statements" within the meaning of the federal securities laws. Words such as "may," "might," "will," "should," "believe," "expect," "anticipate," "estimate," "continue," "predict," "forecast," "project," "plan," "intend" or similar expressions, or statements regarding intent, belief, or current expectations, are forward-looking statements. While the Company believes these forward-looking statements are reasonable, undue reliance should not be placed on any such forward-looking statements, which are based on information available to us on the date of this release. These forward looking statements are based upon current estimates and assumptions and are subject to various risks and uncertainties, including without limitation, our ability to generate revenue or achieve profitability; our ability to obtain additional financing on acceptable terms, if at all; the potential issuance of a significant number of shares, which will dilute our equity holders; fluctuations in the results of our operations from period to period; general economic and financial conditions; our ability to anticipate changes in popular culture, media and movies, fashion and technology; competitive pressure from other distributors of content and within the retail market; our reliance on and relationships with third-party production and animation studios; our ability to market and advertise our products; our reliance on third-parties to promote our products; our ability to keep pace with technological advances; our ability to protect our intellectual property and those other risk factors set forth in the "Risk Factors" section of the Company's most recent Annual Report on Form 10-K and in the Company's subsequent filings with the Securities and Exchange Commission (the "SEC"). Thus, actual results could be materially different. The Company expressly disclaims any obligation to update or alter statements whether as a result of new information, future events or otherwise, except as required by law.
KARTOON STUDIOS MEDIA CONTACT:
pr@gnusbrands.com
KARTOON STUDIOS INVESTOR RELATIONS CONTACT:
ir@gnusbrands.com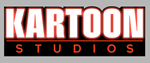 Source: Kartoon Studios

Released June 27, 2023